it's been already a week, hasn't it? oh darn it, i lost track of time again. but let me tell you what happened the other day: as i was indifferently ______ [choose an activity: studying, mumbling, sleeping with my eyes open], my friend Vero sent me an article of Greece's Marie Claire site by Chysa Oikonomopoulou on Liverpool's fashion week forbidding entrance to scouse-looking women. and you know what? i found it reeeeally interesting. so interesting i wanted to write something on it. so that was it, my mood was moved & it's that time of the month all of a sudden.
long story short, Liverpool suffers from the "scouse look" phenomenon, [aka women with little to none aesthetics [stylistically], you know the ones with all too tight, too short, too orange, too booby, too oh-my-god-i-can-see-your-vagina. people of greece will get what i mean exactly.] and anyways, this year's fashion week's organization decided to ban those ladies from attending the event.
and the pandora's box opened. and many opinions were heard. the supporters of "fashion shallowness" found breeding ground to enhance their accusations. on the other hand stands the opposite opinion of "fashion not being massive, not being for the masses, and always advocating general aesthetics".
this is a debate i always have in mind & wanted to develop at some point, as well as i very often come across it. but no matter from which super-particular angle you may look at it, it always comes down to the same one question: is fashion art or is it some superficial snobbish social plague that doesn't seem to go away no matter how much they spray?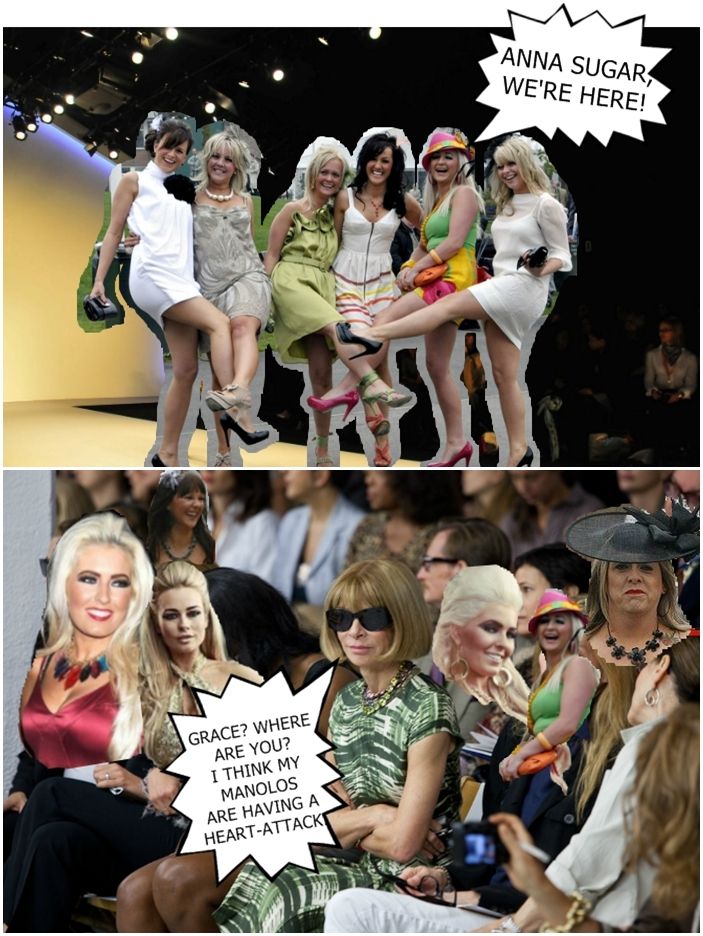 this is a perpetual conversation and since i'm monologuing here, it's not actually a conversation but my side of what's going on in my brain about it: what has drawn me to the fashion industry was not the clothes that make you pretty or the utility of it. this is the production part that, in my opinion should not be confused with with the term of fashion since we're talking about a very specific procedure.
what drawn me was how a piece of clothe has became a modern canvas for each designer with ultimate goal to express themselves, to help people who wanted to, express themselves too & most importantly to infuse aesthetics & artistry into the world.  
sure, not every designer is aesthetically correct but that is subjective, as well as subjective is the fact that you don't know whose designer's vision will appeal to you. and the designer doesn't know that either so, from one point banning a group of people from fashion week could be kind of limiting for your client list. 
from another point, fashion week does not have educational character and isn't a make-over contest & since it's someone's personal work it's their right to choose their audience.
so you see that for every argument on this matter there is an opposite one. and due to that i still haven't weighted my opinion on the Liverpool matter but on general debate of it on fashion, i know that since feeling human is a lost art nowadays, as long as fashion will have the power to touch us, move us, to feel chills down our spines due to unfolding talents,
i say we're ok.
ps: an extended & polyphonic debate on that will come later on. behold!
collage by Eau de Style