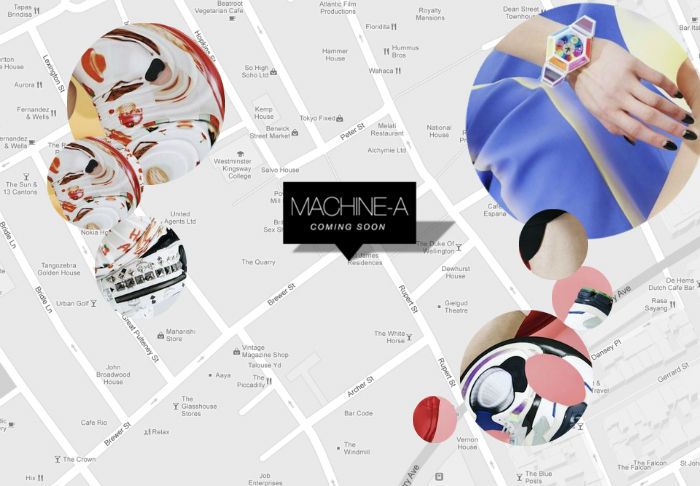 It was something less than a year ago when Dazed & Confused popped the question: "Is East London Dead?" . The time for the Olympics was almost there and the once talent-blooming district was weathering. Dazed, made a great attempt to keep this memory alive, and that stuck in my head for the next nine months. 
The magical thing I experience every time in London is that, without really knowing, the streets lead me where I need to be; so my walk on Brewer street led me to Machine-A. I got in. It was conceptual. It even smelled conceptual. I wandered around a bit. I saw Mugler, MCM, Simons. And then I saw the neoprene whisperer Peiran Gong & Tigran Avetisyan, Central Saint Martins' wunderkind among others. Machine-A was not just another urban shop; it was a boutique of a high-leveled sartorial curation.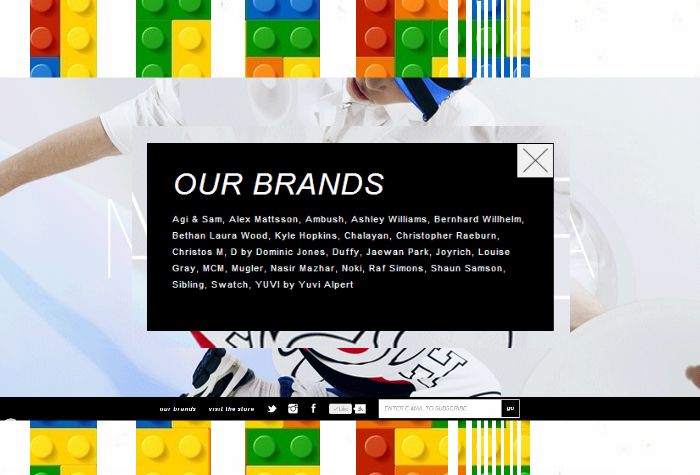 Fun(ny) fact: While I was blabbing with my friends about how very, absolutely much I wanted to reside forever in Machine-A in greek, the owner & Creative Director Stavros Karelis joined the conversation: it turned out he was a compatriot. 
We had a small chat about the general fashion scene in Greece and the fact that he knew what was missing from it, made me understand a bit more deeply & instantly his passion for innovation that shares with his team: co-director & awesome stylist Anna Trevelyan, Ashley Smith & Ella Dror from Ella Dror PR.
What I also found out was that Machine-A counted only two days on Brewer street, since it relocated. So, relocation brought reinvention, along with fashion's most promising East talents.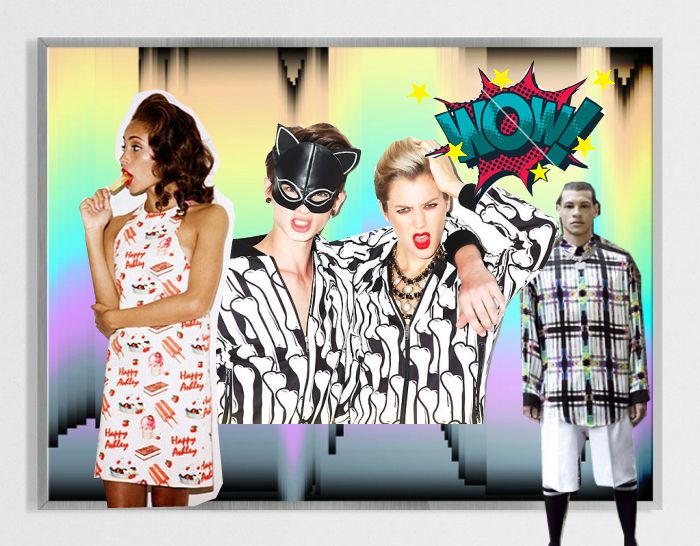 What Karelis accomplished with Machine-A lies in the fact that it's a non-restricting platform that creates -not only gives- the stance to go against the flow. Innovation just for the sake of innovation is one of our generation's plague with no actual contribution. Agi & Sam, Sibling, Alex Mattson, Ashley Williams speak with their promising talent & their desire to make a statement, not just be fashion.
But not only the boutique's designers stimulate this conceptual interaction, but the boutique itself since it will be a host to other forms of art, so that the current perceptions of artistic expression will be expanded. 
I can't say that the Dazed review is stuck in my head anymore. East London's creative pulse has not stopped beating - in fact, it's more alive than ever. 
Take a walk to Machine-A to see for yourself.
13 Brewer Street
London W1F ORH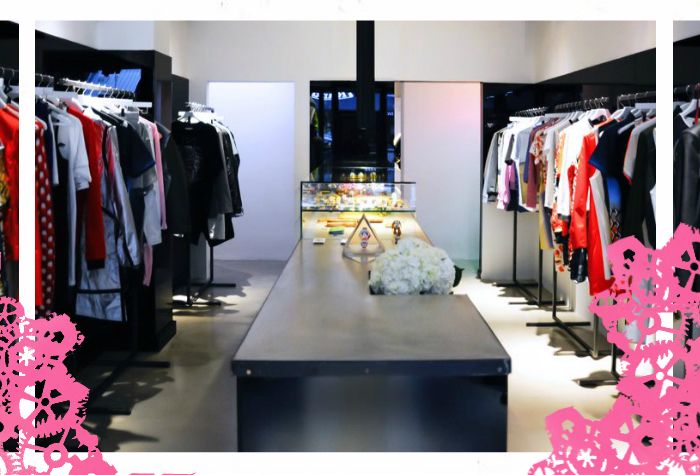 Image collage: Eau de Style